Consulting & Onsite Services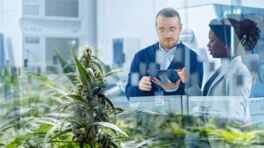 Lab Tune Up and Process Flow:
Trying to get on your feet? If your cannabis extraction equipment has been sitting idle or underperforming, let Holland Green Science help! Being from the General Lab and Cannabis industry, we are adept at refining EtOH, CO2, BHO/Hydrocarbon and Mechanical Separation extraction techniques and modalities.
Let us:
Tune up your lab
Maximize your throughput
Refine your process flow
Train your new tech on extraction and refinement
Offer advice on necessary capital goods
Don't see what you are looking for? Please contact us and we can customize a program to fit your needs. We work with several other, well known, capital equipment producers in the Cannabis space and can help you to source everything you need to be properly up and running!
Having difficulties entering the legal cannabis market? We can help! Holland Green Science is creating sustainable pathways into the cannabis industry for those marginalized individuals wanting to enter the legal cannabis space. Please contact us to discuss your unique situation.
*All services for domestic US territories only, price includes travel and lodging cost for our tech.
---
Contact Support