New Products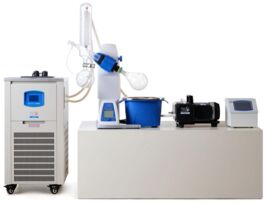 We will feature all new products and pre-release information here.
Holland Green Science manufactures GMP General Lab and Extraction equipment for the compliant extraction and distillation of high-quality oil from plant-based biomass such as Hemp and Cannabis. Our goal is to support our clients with industry leading customer service, equipment, and education by utilizing our long-term expertise in this channel. We understand the industry.
Extraction and refinement techniques are constantly evolving as the landscape changes. Holland Green Science sees the need to develop new equipment and SOP's to decrease OpEx and CapEx expenses while increasing ROI. This is our business model and your advantage.
We are isolating gaps and pain points in various extraction processes and have a 2 year release roadmap that will increase your lab efficiencies and output. Check back for pre-release information, order information, and release dates.
---